Sips and Streams with Confluent

On demand

3:00 PM - 4:00 PM EST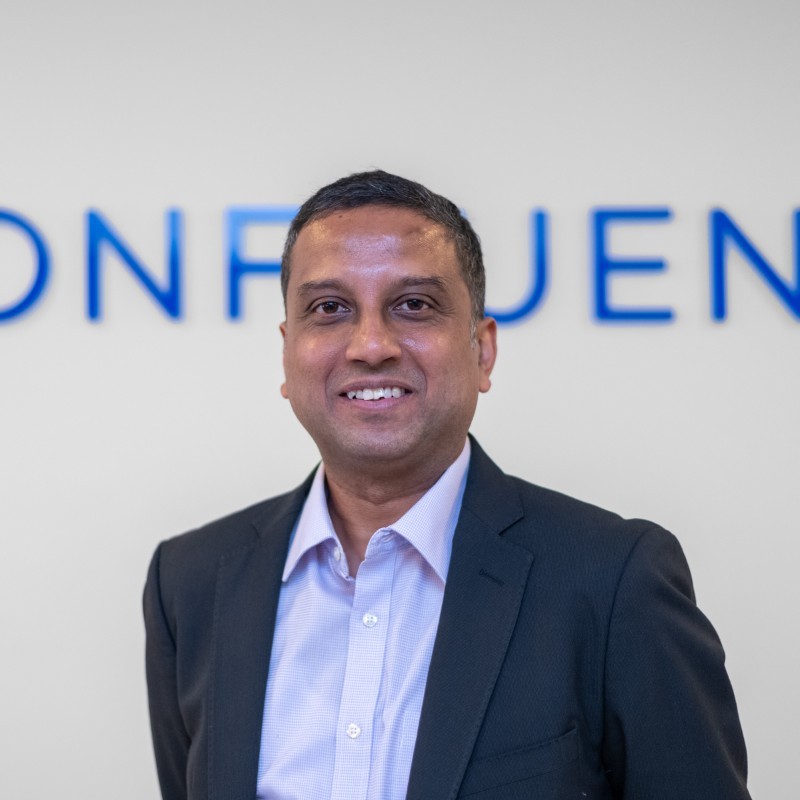 Speaker
Ananda Bose
Director Solution Engineering, US North East & Canada
Ananda leads a talented team of solutions engineers across the North East and Canada. He and his team are tasked with changing the way organizations look at data by unlocking value from data at rest as well as data in motion. Our ever increasing team of extraordinary solution engineers help clients in tech and enterprise to realize value from data in motion. Prior to joining Confluent, Ananda was Director - Banking Architecture, Office of the CTO, APJ with Pivotal Software.

Sips and Streams with Confluent: Putting Data in Motion for the Insurance Industry
Join us on Wednesday, February 8th / 3:00 - 4:00 pm ET
Let's Sip into the New Year with an insurance industry-focused discussion with Confluent.
Do you experience data coming in many shapes and sizes making ingestion difficult for a variety of batch and near real-time use cases? We are hearing that from many of our insurance customers.
At Confluent, we understand that organizations must be able to connect with customers online rather than through traditional brokers and agents and offer a highly personalized, on-demand experience with individualized premiums and self-service claims management that's more convenient and cost-effective for customers than traditional insurance. Insurance organizations also now have the opportunity to create new sources of revenue by rethinking their traditional roles and adopting an ecosystem mindset. Modern data pipelines empower endless use cases, both in data infrastructure and business applications.
Join this insurance-specific discussion to understand how you can make ingesting complex data less complex:
Modernizing its legacy monolithic systems to support distributed, real-time event-driven information processing
The development of a universal eventing framework designed to accommodate transformation into an event-driven architecture (EDA).
Changing the legacy culture from batch processing to real-time stream processing
Designing innovative new insurance offerings
Improving operational efficiency and reducing costs
Managing risk by detecting fraud and improving compliance with regulation
What the future of cloud computing holds for insurance companies.
In addition to great conversations, following the presentation, TechTalk's Sommelier will walk guests through a virtual tasting. Advanced registration is a must to ensure the delivery of the bottle we will be sampling in time for the event. For those guests in Canada, there are a few restrictions on shipping liquor into some provinces. If you attend, and we were unable to get the wine to you, we will email a gift card equivalent to what we sampled immediately following the talk.
By clicking "Register" you agree to receive occasional marketing from Confluent. You also agree that your personal data will be processed in accordance with Confluent's Privacy Policy.