Micro Focus: A Single Global Privacy Framework for Risk Reduction & Value Creation

May 13, 2020

2:00 PM - 3:00 PM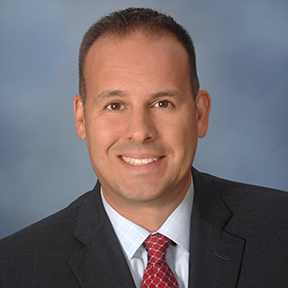 Speaker
Rob Aragao
CISSP Chief Security Strategist Security, Risk & Governance
A Single Global Privacy Framework for Risk Reduction and Value Creation
A Single Global Privacy Framework for Risk Reduction & Value Creation
Wednesday May 13, 2:00-3:00 PM ET
With enterprises collecting more data than ever before, even data that doesn't appear to be sensitive at face value could be combined with other pieces of data and lead to privacy concerns. This can create massive business issues in regards to loss of trust, brand damage as well as penalties associated to privacy regulations.
In this session, we will explore how organizations can apply a framework that will address privacy concerns on a global scale now, while also being flexible in order to evolve with the continuous addition of new privacy regulations impacting your business.
Speaker: Rob Aragao
Mr. Aragao brings over 20 years of information security experience with an emphasis in security and cyber risk best practices, threat intelligence, security monitoring and regulatory compliance initiatives. He also provides thought leadership and insight regarding the ever changing global threat landscape.
Prior to joining Micro Focus, Mr. Aragao served as Vice President of Security Strategy at ReliaQuest with responsibilities for driving strategy, innovation and execution of a portfolio of security service offerings focused on the Fortune 1000. Previously, he was with eIQnetworks where he led security operations and services. Prior to eIQnetworks, he was with Altiris (acquired by Symantec), where he led the Worldwide Security Management Division. He has also held leadership roles with Level 3/Genuity, Stream International and Siemens.
Mr. Aragao's experience has provided him with key insights into the challenges and approaches to combat today's cyber threats. He is a frequent speaker and panel member and has presented at security conferences such as the International Conference on Cyber Security, FBI InfraGuard, SC Congress, Cloud Expo, Harvard IT Summit and other national and regional security events.
He earned a bachelor's degree in Computer Information Systems and Business Management from Bryant University and is a Certified Information Systems Security Professional (CISSP).