Data-Driven Insurance - Take A Virtual Coffee Break with Confluent

On demand

11:30 AM - 12:15 PM ET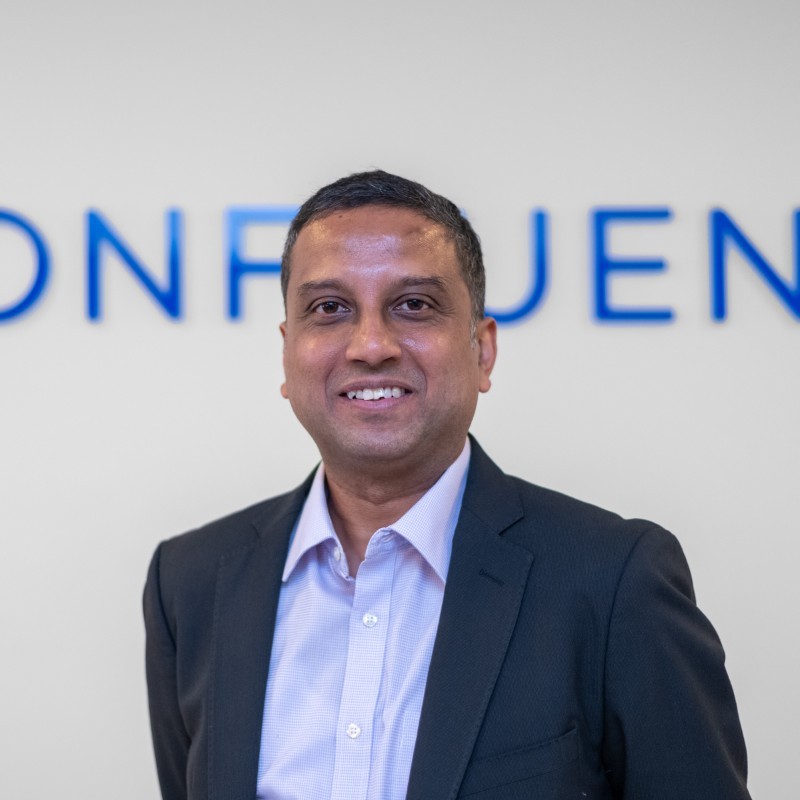 Speaker
Ananda Bose
Director Solution Engineering, US North East & Canada
Ananda leads a talented team of solutions engineers across the North East and Canada. He and his team are tasked with changing the way organizations look at data by unlocking value from data at rest as well as data in motion. Our ever increasing team of extraordinary solution engineers help clients in tech and enterprise to realize value from data in motion. Prior to joining Confluent, Ananda was Director - Banking Architecture, Office of the CTO, APJ with Pivotal Software.

Data-Driven Insurance - Take A Virtual Coffee Break with Confluent
Thursday, April 27th | 11:30 AM ET
Take a virtual coffee break with Confluent free of charge. We'll provide everything you need with the Confluent Iced Coffee Kit!
Insurance organizations are often plagued with difficulties while managing data from various sources, arriving in many different shapes and sizes. That's why Confluent works to help organizations like yours connect with customers online and offer personalized, on-demand experiences.
Create new opportunities for revenue and streamline your data infrastructure and business applications by adopting modern data pipelines. Efficiently ingest, process, and analyze data in real time, in order to make data-driven decisions and the ability to offer more effective products and services. You now have the opportunity to create new sources of revenue by rethinking traditional roles and adopting an ecosystem mindset. Modern data pipelines empower endless use cases, both in data infrastructure and business applications.
Join this insurance-specific coffee break to understand how you can make ingesting complex data less complex:
Modernizing its legacy monolithic systems to support distributed, real-time event-driven information processing

The development of a universal eventing framework designed to accommodate transformation into an event-driven architecture (EDA).

Changing the legacy culture from batch processing to real-time stream processing

Designing innovative new insurance offerings

Improving operational efficiency and reducing costs

Managing risk by detecting fraud and improving compliance with regulation

What the future of cloud computing holds for insurance companies.
Please save your spot by no later than April 25, but we suggest registering prior to April 12th, 2023 to ensure the delivery of your Confluent Iced Coffee Kit. Be sure to provide the address you wish us to ship to during your registration
By clicking "Register" you agree to receive occasional marketing from Confluent. You also agree that your personal data will be processed in accordance with our Privacy Policy.
Confluent Iced Coffee Kit includes:
- Orchid Valley beer can glass
- Glass straw and straw cleaner
- 2 Lotus Biscoff Packs
- 50ml Monin Caramel, Hazelnut and Vanilla Syrup
- Nescafé Azera Latte Coffee (similar coffee product if not available)
- 5 reusable ice cubes
- Care card and iced coffee recipe