Accelerate Data Warehousing by Streaming Data with Confluent Cloud into Databricks

Oct 12, 2022

3:00 PM - 4:00 PM EST
Speakers
Speaker

Anand Venugopal

Principal ISV Alliances, Data & Analytics

Anand Venugopal leads the Data and Analytics ISV Alliances at Confluent. With a prior background as a Global GTM leader at Databricks and AVP at Impetus focused on Enterprise Big Data Solutions, Anand brings focused experience on making customers in major industry verticals successful with their Cloud and Data modernization initiatives.

Speaker

Soham Bhatt

Data Warehouse Modernization Lead

Soham Bhatt is a Solutions Architect leading the EDW and ETL modernization practice at Databricks. Before Databricks he worked at Toyota Motors on building their next generation Big Data Platform. Prior to that his background was in building Enterprise Data Warehouses for Fortune 100 companies with Inmon and Kimball methodologies. In his current role, he loves guiding his customers with best practices to modernize their EDWs to Databricks Lakehouse.
Accelerate Data Warehousing by Streaming Data with Confluent Cloud into Databricks
Wednesday, October 12 | 3 PM ET
Cloud data warehouses power business critical and advanced analytics for organizations at lower costs, increased elasticity, and improved performance.
With the ever growing amount of data and variety of workloads, traditional data warehouses simply couldn't keep up and were not built with today's digital-first, cloud-native requirements in mind. However, the journey to a cloud data warehouse isn't easy due to slow time to analytics-ready data, high costs from intermediary data systems, and complexities of integrating multiple data silos across hybrid or multi-cloud environments. Modernizing your data warehouse doesn't need to be long or complicated.
In this webinar, we'll walk through how you can start migrating to Databricks immediately across on-prem and cloud environments using Confluent, our ecosystem of pre-built connectors, and ksqlDB for real-time data processing.
After you hear from some expert speakers, join us for the ultimate drinking experience. TechTalk Summit's resident Whiskey Ambassador, Richard, will guide you through the intricacies of how to taste American whiskey like a pro.
All registrants will receive a bottle of whiskey before the event to taste alongside each other. You must register in advance in order to receive your tasting whiskey in time. Let's share some bourbon together. Cheers!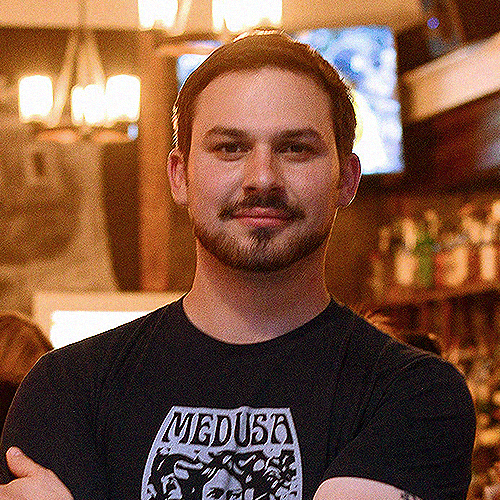 Whisk(e)y Ambassador, Richard Beeson
Your Whisk(e)y Ambassador for the tasting, Richard Beeson, has traveled to Ireland, Mexico, Germany, and throughout the US to study distillation and brewing. After making the switch from the restaurant industry to the distribution world in 2013, Richard worked with the new wave of Irish craft distillers breaking into the US market, Scotch whisky importers with unique bottlings, as well as US distilleries looking to capitalize on what became a global boom. In 2017 he opened his own small whisk(e)y pub in his hometown of Lowell, Massachusetts, The Keep, which boasts one of the largest and most diverse selections of whisk(e)y in the state.