Analyst Series
Live Analyst Series
Networking & IT Innovation
IDC Dinner Series, Washington DC
Officina at the Wharf

Sep 13, 2023

Washington DC

5:30 PM - 8:30 PM ET
Get reminder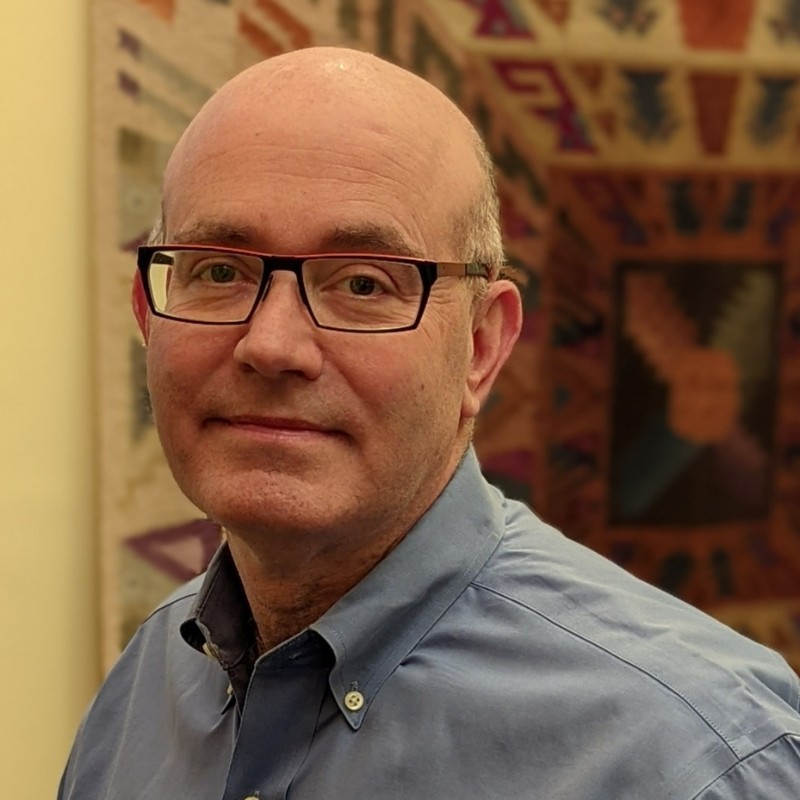 Speaker
Daniel Saroff
IDC's Vice President Consulting Services
Daniel Saroff is Group Vice President of Consulting and Research at IDC. As senior practitioner in the end-user consulting practice he provides support to boards, business leaders, and technology executives in their efforts to architect, benchmark, and optimize their organization's IT. He is currently a leader in AI research and analysis. Mr. Saroff also leads the CIO/End-User Research Practice at IDC, which guides business and technology executives on leveraging technology to achieve innovative and disruptive business outcomes.

#1 in Technology Market Research*
Join us and senior analysts from our strategic research partner, IDC, for critical analysis on topics ranging from digital innovation, to industry ecosystems, ransomware and phishing, and more.
* Analyst Firm of the Year 2020, 2021, 2022, IIAR (Institute of Influencer and Analyst Relations)

2023: A Seminal Year for CIOs and Technology Leaders
Wednesday Sept. 13 | 5:30 - 8:30 PM ET

Working with technology, you are certainly familiar with "first-mover advantage." Well, professionally and personally, this is what 2023 is presenting to CIOs and technology leaders worldwide! So many trends that we have watched for years are coalescing – the digitization of business processes, the criticality of digital leadership within our organizations, and the governance imperative to brief the C-suite and the board of directors regarding an organization's state of digital readiness — as we confront an unsettled economy that is driving yet another major iteration of new information technology imperatives.
Join us as we explore both the leadership and technology landscapes, and provide useful operational guidance for seizing the opportunities for maturing our cloud capabilities, data management, and C-suite participation; and the rising challenges before us including the talent gaps, the never-ending security gaps, and the disconnected technology initiatives across many of our organizations.

Officina at the Wharf

Officina [oh · fee · she · nah], or "workshop," is an Italian-inspired culinary collective from Chef Nicholas Stefanelli of Michelin-star Masseria, Philotimo, and the newly opened Le Clou. Officina seeks to bring the very best of Italian gastronomy to Washington, D.C. and is an ode to Stefanelli's travels, training, and distinctly Italian-American upbringing.
Strategic Research Partner IDC #1 in Technology Market Research*
Join us and senior analysts from our strategic research partner, IDC, for critical analysis on topics ranging from digital innovation, to industry ecosystems, ransomware and phishing, and more.
* Analyst Firm of the Year 2020, 2021, 2022, IIAR (Institute of Influencer and Analyst Relations)
Officina at the Wharf, 1120 Maine Ave SW Washington DC 20024
Agenda
Time
Title
Description

5:30 pm

Event begins
Cocktails served. Dinner courses dropped between p

...

resentations.

6:00 pm - 6:20 pm

IDC Analyst Speaker

6:20 pm - 6:40 pm

Box
Box (NYSE:BOX) is the leading Content Cloud, a sin

...

gle platform that empowers organizations to manage the entire content lifecycle, work securely from anywhere, and integrate across best-of-breed apps. Founded in 2005, Box simplifies work for leading global organizations, including AstraZeneca, JLL, and Nationwide. Visit box.com to learn more.

6:40 pm - 7:00 pm

Outsystems
OutSystems is a global leader in high-performance

...

application development. The OutSystems high-performance low-code platform gives business leaders and developers the tools to rapidly build, deploy and manage their own business-critical applications. With OutSystems, any organization can create a culture of innovation by turning software into a strategic strength.

7:00 pm - 7:20 pm

Check Point
Check Point Software Technologies Ltd. is a leadin

...

g provider of cyber security solutions to governments and corporate enterprises globally. Its solutions protect customers from cyber-attacks with an industry leading catch rate of malware, ransomware and other types of attacks. Check Point offers a multilevel security architecture that defends enterprises' cloud, network and mobile device held information, plus the most comprehensive and intuitive one point of control security management system. Check Point protects over 100,000 organizations of all sizes.

7:20 pm - 7:40 pm

LeanIX
LeanIX's Continuous Transformation Platform® is tr

...

usted by Corporate IT and Product IT to achieve comprehensive visibility and superior governance. Global customers organize, plan and manage IT landscapes with LeanIX's automated and data-driven approach. Offering Enterprise Architecture, SaaS Management, and Value Stream Management, LeanIX helps organizations make sound decisions and accelerate transformation journeys. LeanIX has hundreds of customers globally, including Adidas, Atlassian, Bosch, Dropbox, Santander and Workday. The company is headquartered in Bonn, Germany, with subsidiaries in the United States (Boston), Netherlands (Amsterdam) and Slovenia (Ljubljana) and other offices around the world. For more details, please visit www.leanix.net.

7:40 pm

Dessert, drinks, & networking